Souvlaki
A Main-dish recipe, by Gina Lioti.
This is a healthy recipe! See why.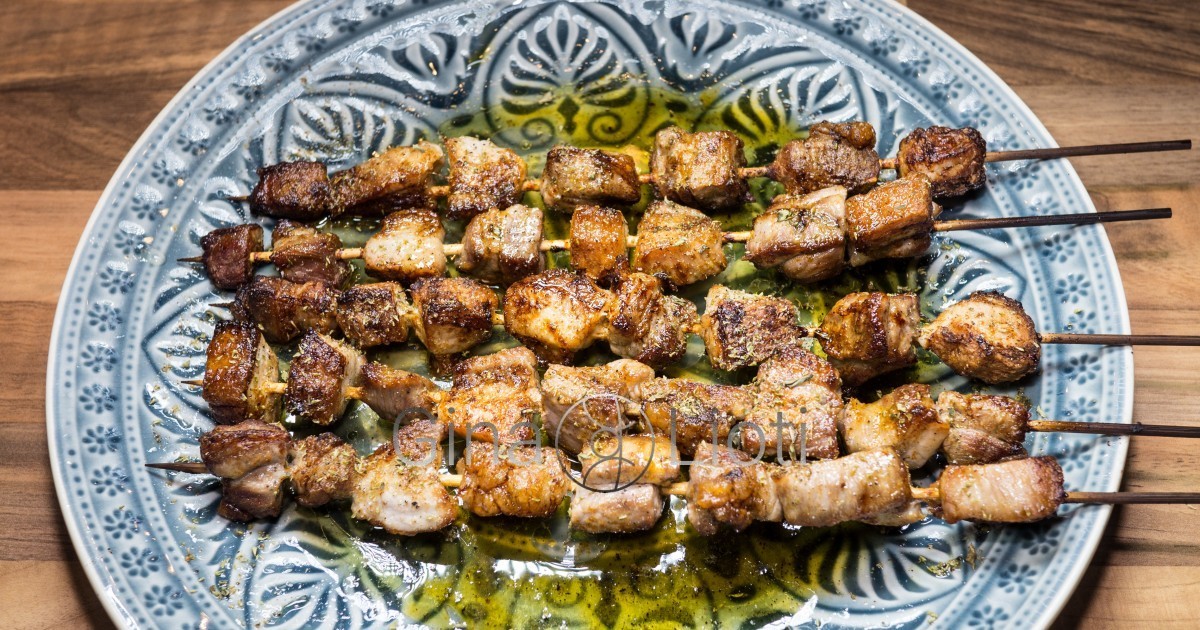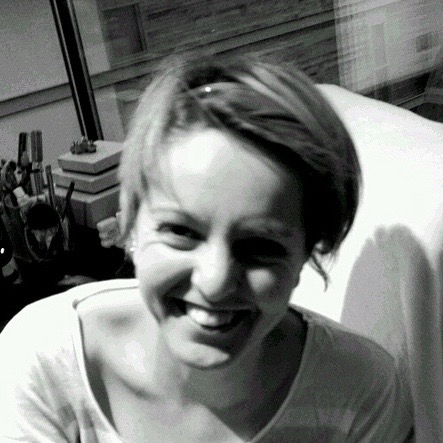 "Souvlaki (souvlakia in plural) is another classic Greek dish. Same with gyros, it can be eaten after a long night out drinking, the next morning, or if you prefer it as lunch, or dinner, or… you get the picture."
Gina Lioti
Here's why you're going to love this
You can marinate the meat, if you want to, but this recipe does not require it. You can also substitute pork for chicken, or even lamb, if pork is not your thing. If it is, I recommend that you use pork belly. The secret of this recipe is in the serving; you drizzle with olive oil and lemon and sprinkle with salt, pepper and oregano. This way your meat stays succulent and the combination of grilled meat and fresh lemon juice and olive oil is unsurpassed.
Ingredients
Tip: Click on ingredients to discover more recipes!
Preparation ingredients:
Serving ingredients:
Instructions
Preheat oven at 180 degrees and soak bamboo skewers in water - unless you use metal skewers, you need to soak them, otherwise they will burn while cooking. Cut the pork in square pieces, about 3-4 cm, or in small bites. Pierce the pork cubes at the middle of the cube and fill your skewers, leaving some space at the bottom (~5 cm), so you can turn them. Make sure you spread the pork evenly on your skewers.
Sprinkle with cayenne pepper or paprika and place them on a roast pan with rack. Cook them on grill or grill/warm air combination of your oven, until the fat is golden, but some of the meat is still white, turning frequently with a small but thick piece of cloth. Be careful, the skewers can give you a nasty burn if you touch them (and I have the burns to prove it).
As soon as they are ready, put them in a relatively deep plate. I use a serving platter that has a little depth. Drizzle with lemon and olive oil and sprinkle your spices on top of them. If you like, you can pour the juices that are left on the pan. You want all of your souvlakia to soak in lemon and olive oil and they should all have a little of the spices on them.
If you plan on stuffing them in pita or bread, you can take them out piece by piece and let them soak for a few minutes.
Final notes
Serve them in small breads, making sandwiches, fajitas, or pitta breads. Of course the best combination is souvlaki with tzatziki, or tirokafteri, tomatoes, French fries and/or sliced onions.
Gina Lioti Cooking Club
"I want to show you the absolute best of the Greek cuisine. Learn to cook delicious, healthy and easy dishes. Exclusive to members." Gina Lioti
Complementary recipes
With every new recipe, I hand–pick dishes that complement it well. You can enjoy Souvlaki with any of the following.
Pork belly recipes
Love pork belly? Here's one more recipe with pork belly as an ingredient.
Main recipes
Discover more recipes in this category.